WDA1
Klauer 1" Aluminum Base (Z) Flashing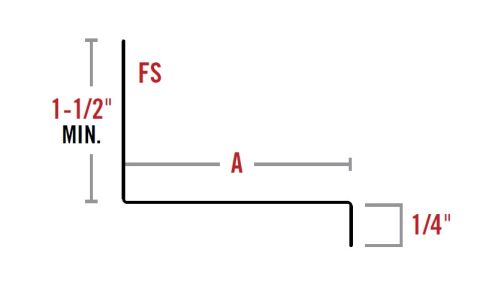 From the Klauer Select series, this 1" Base flashing is made of durable aluminum and finished with a polyester paint system that is scratch and stain-resistant, providing years of maintenance-free performance. Use this "Z" style flashing for vertical hardboard siding.
The Klauer Select aluminum collection features a unique textured paint finish in colors used universally across the the industry for a variety of applications.
The most pervasive and difficult-to-control weather element threatening a roof is water. Made from durable, low-maintenance materials, Klauer flashing options help mitigate the risk of water damage to susceptible areas like roof valleys, chimneys, eaves, skylights, ridges and more.
1" Base ("Z") flashing for vertical hardboard siding
Resists corrosion, fading and chalking
Excellent color retention
40-year warranty
50 pieces per box