P-106WP4
1 x 6 Ponderosa Pine Paneling - Car Siding/WP4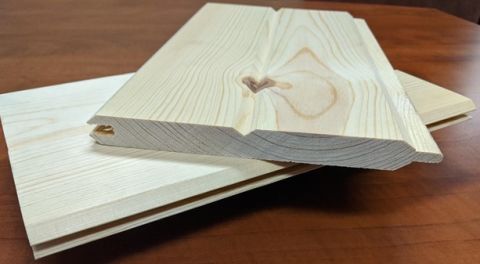 Ponderosa Pine paneling is a versatile option that is appropriate for contemporary or traditional settings.
Use this grade #2 & better paneling for housing and light construction applications where it is exposed, such as shelving, paneling or anywhere a knotty lumber with a fine appearance is required.
Note that paneling boards are inspected and graded on the patterned or face side. The back or reverse side may have characteristics which would make it a lower grade, but desirable for a specific design effect.
Grade #2 & Better Ponderosa Pine
Kiln dried
Surfaced two sides (S2S)
Car Siding one side, WP4 back
No VOC's or HAP's; No chemicals, fumes, or mess on the job site