P-L105BR
#105 Continuous Soffit Vents - 36 per Carton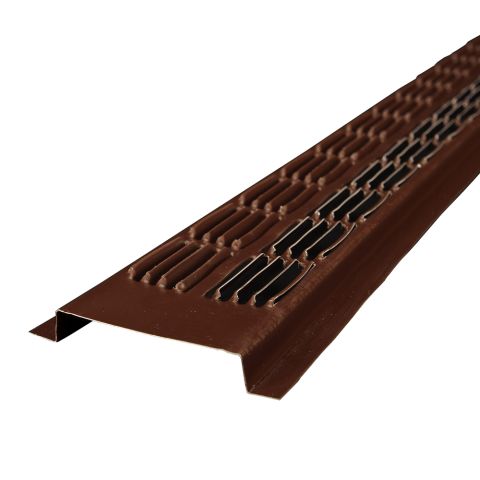 The Lomanco® #105 is a continuous strip, under soffit attic intake vent.
Ideal for homes with narrow overhangs, continuous soffit vents should be installed along the entire length of the soffit if possible.
The mounting flange is recessed 3/8" for soffit board.
This is an intake vent and must be used in conjunction with adequate exhaust vents for proper operation.
The Lomanco #105 is sold by the full carton only. Each carton contains (36) pieces, 8 ft long x 2-3/4 in wide.
Pneumatic nail gun or hammer installed
External venturi baffle
Weatherproof underlapping joint
External water shield
Molded centerline for fast and easy alignment