DECKAIR
Lomanco Deck-Air® Intake Vent - 10 Sections per Carton
Ventilation
MPN: DECKAIR
DECKAIR
MFG #: DA-4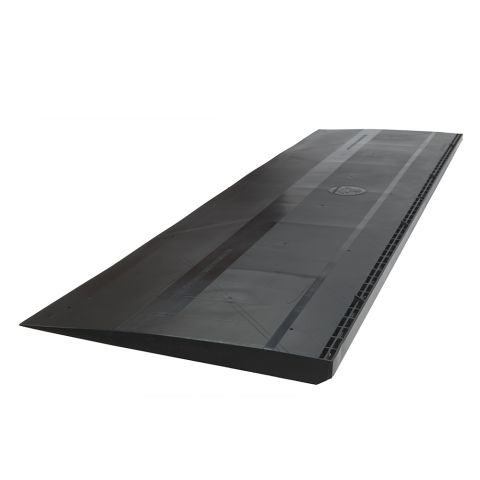 The Lomanco Deck-Air® is a shingle over roof intake vent that installs on the roof deck. This multi-tasking vent provides continuous intake airflow and weather protection that can be installed at the roof edge or off the roof edge as required by your ventilation and construction needs.
The DA-4 provides maximum ventilation capacity balanced with maximum weather protection.
The Deck-Air®, when properly installed with proper exhaust vents, provides a balanced ventilation system to rid your attic space of trapped heat and moisture.
The DA-4 is an excellent solution for roofs with little or no overhang for the installation of traditional intake vents. Installing the Lomanco Deck-Air® can also boost an insufficient intake system to help achieve a balanced ventilation system.
The DA-4 is sold in cartons of (10) sections, each 4 ft long.
Tapered lo-profile design and molded nail lines
Fits roof pitches 3/12 to 16/12
Integrated end plug every 2 inches
Made of custom blended, high impact co-polymer with UV stabilization additives
18 mesh fiberglass screen