P-2000BLK
Lomanco Lomancool 2000 Standard Power Ventilation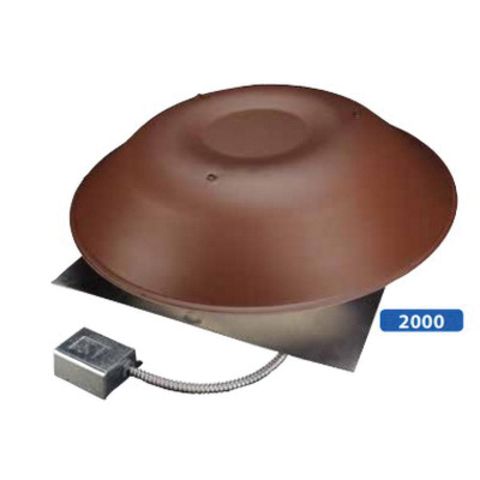 Lomanco® Standard Power Vents are designed for quiet operation and high volume air removal.
Lomanco® offers two styles of electric power vents- the Lomancool™ 2000 and the Add-A-Vent 1800.
The 2000 is a roof mount power vent and the 1800 is designed to be mounted behind an existing vent to add powered ventilation to a gable.
Deep drawn flange and unique rain shield keep water out
Factory-set adjustable thermostat (switches on at 100 deg and off at 85 deg)
Adjustable humidistat settings are: minimum 80%, normal 42% and maximum 20%
8x8 aluminum screen attached for insect protection