P-SSSSCS38
SmartSide ExpertFinish 38 Series Cedar Texture Staggered Edge Shakes
Shakes & Shingles
MPN: P-SSSSCS38
P-SSSSCS38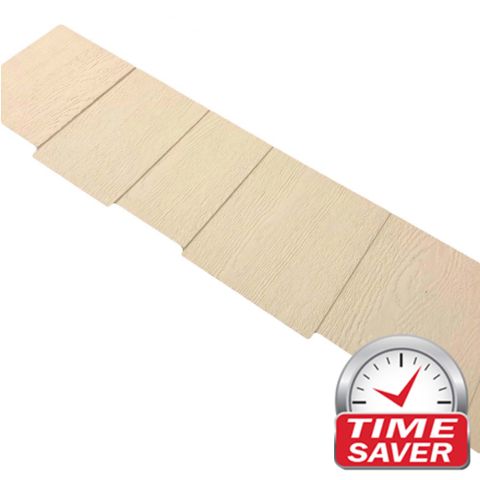 When you use LP® SmartSide® Shakes on your projects, people will notice your attention to every detail. The beautiful aesthetic can be used for accents, gables or siding walls and will take curb appeal to the next level.It's a must-have product for when you want your craftsmanship to stand out on any home or shed.
These shakes come prefinished in your choice of versatile colors to coordinate with LP SmartSide ExpertFinish siding and trim.
They can be used on all exterior walls or as a decorative accent with any substrate.
The look of traditional cedar with easier maintenance over time
Staggered edges offer a lively, textured effect
Shiplap ends for seamless appearance
Treated engineered wood fiber substrate
Reversible staggered or straight edge offers exceptional design versatility