TH9
MWI Trolley Hanger with Steel Bearings #R22T9 9"
Slide Doors & Accessories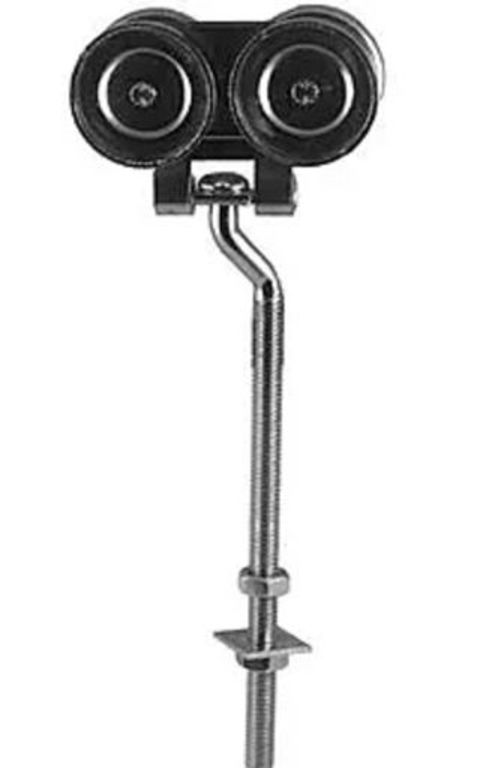 Offset bolt trolleys allow for easy horizontal adjustment of door placement. Simply turn offset bolt into desired position and then fix lock washer to steel header.
This 9" Trolley Hanger is for use on wood/metal frame doors up to 450 lbs.
Ball bearing and includes 1 1⁄2" washer with flexible seat for 9" offset bolt.​
Trolley hangers - includes 1 pr. Track End Caps
600 LB Hanger Steel Rollers
For use on wood/metal frame doors up to 450 lbs