P-CB11410BN
3/4" Metal Bullnose Drywall Corner Bead
Joint Treatments & Tapes
MPN: P-CB11410BN
P-CB11410BN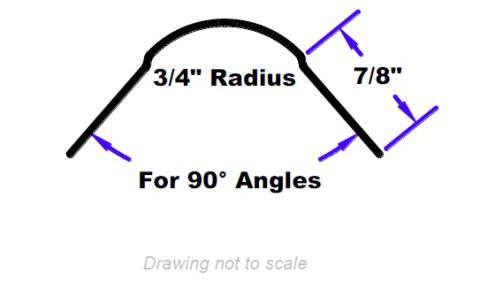 Grey Metal Drywall Corner Beads feature a grey galvanized surface coating, providing superior corrosion protection. This cornerbead has a bullnose profile with 3/4" radius.
Flanges have deeply knurled mud anchors and etched surfaces for ease of joint compound adhesion and nail attachment.
This drywall finishing product is nailed, stapled, screwed or clinched into place.
Bullnose profile with 3/4" radius
Nail, staple, screw, or clinch into place