P-WB10
Plyco SDR1600WB 1-1/2" Slide Door Bottom Rail (For Guide Rail System)
Slide Doors & Accessories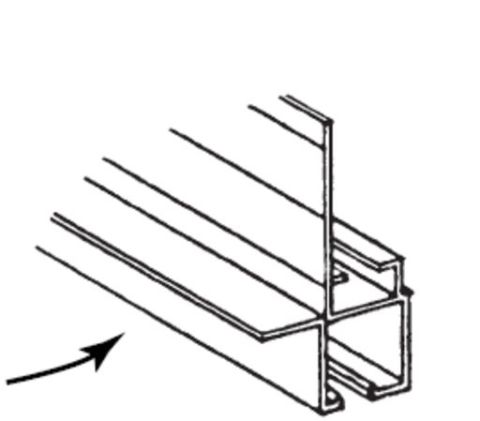 The SDR1600WB Bottom Rail mates with the Plyco Guide Rail System. This dual-purpose rail can be used on wood doors or metal doors: nail to wood bottom rail or screw to aluminum vertical rail.
This bottom rail features a continuous nail flange that can be cut any length, and it is designed with 1-1/4" up/down play to compensate for seasonal changes in doors and buildings.
Plyco 1-1/2" Slide Doors are designed for easy assembly for standard size openings. Painted components have a durable, quality finish that will outlast harsh weather conditions.
Aluminum bottom rail
Mates with guide rail system
Nail to wood bottom rail or screw to aluminum vertical rail
For 1 ½" thick sliding door
Prefinished white