P-PWLVL14T
PWT Treated LVL 2.0E 2900Fb 1-3/4" x 14"
Promotions, Closeouts & Specials
MPN: P-PWLVL14T
P-PWLVL14T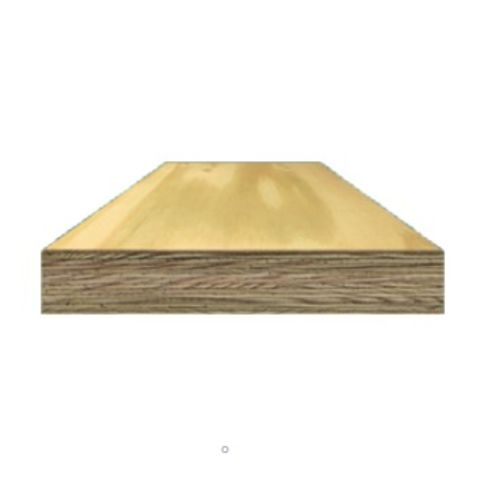 PWT Treated LVL is the first manufacturer-treated LVL, presenting an innovative option for engineered decking, framing and joist applications. Treatment is added during the LVL manufacturing process, which fully penetrates throughout each veneer layer, offering complete protection from the inside out. It protects against fungal rot, decay and insects and comes with a 25-year warranty.
Pacific Woodtech teamed up with Kop-Coat to create the only commercially available fully treated LVL. Called "TRU-CORE® technology," this process was developed to move treatment chemicals through wood; the migration process is accelerated when energy, such as heat from an LVL press, is added.
PWT Treated LVL can be used in above-ground UC3B applications requiring UC4A treatment retentions per AWPA, including severe, critical and hard-to-replace above-ground uses, such as deck substructures, exterior columns and sill plates.
Treated with Propiconazole Tebuconazole Imidacloprid (PTI) as part of the in-glueline treatment during the LVL manufacturing process for fungal decay and termite resistance
Interior use or exterior above ground use (not ground contact)
No added VOCs
Uniform moisture content - size stays proportionate as it grows or shrinks compared to pressure-treated lumber with varying moisture content
Wane free and straight with no twist or bow and no need for crowning joists