P-73019104
RDI 32° to 38° Stair Rail Kit
Kits
MPN: P-73019104
P-73019104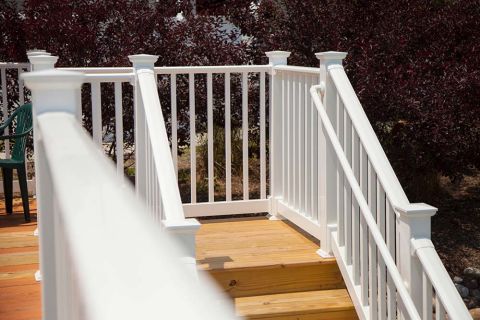 Endurance Original Rail is an aluminum reinforced vinyl railing system that includes everything you need to build out a railing in one box. The aluminum stiffener adds strength and support to the vinyl profile.
This kit for stairs features 1-1/4" square balusters and includes brackets.
No-cut stair brackets install easily to accommodate 32º – 38° stair angles. Bottom stair brackets include quick-fit inserts to accommodate low and high stair angles; no complicated measuring or cutting.
32° to 38° Stair Rail Kit
1-1/4" square balusters
For 36" rail height (with 2" bottom space)