P-73018326
RDI 2" x 2" Corner Post Assembly
Posts & Sleeves
MPN: P-73018326
P-73018326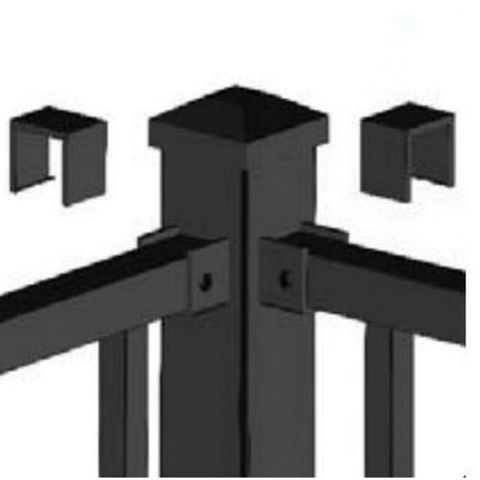 This Excalibur 2" x 2" corner post comes with pre-attached level brackets to make installation easier. No measuring, pre-drilling, or attaching brackets to the posts.
Pre-attached brackets ensures consistent code-compliant bottom spacing (available for both 2" and 4" bottom space heights) and finished rail height.
All Excalibur bracketed posts come with welded base plates, pre-attached brackets, pre-mounted post top, bracket covers, two-piece trim ring, and vinyl shims.
Metal Works Excalibur brings you strength and security in steel railing.
2" x 2" Corner post
Includes welded base plates, pre-attached brackets, pre-mounted post top, bracket covers, two-piece trim ring, and vinyl shims
Pre-attached brackets means easy installation and consistent code compliance
For use with RDI Metal Works Excalibur Railing