P-73019647
Finyl Line 26º-38º T-Top Stair Rail Kit with 3/4" Round Balusters - 36" Rail Height
Kits
MPN: P-73019647
P-73019647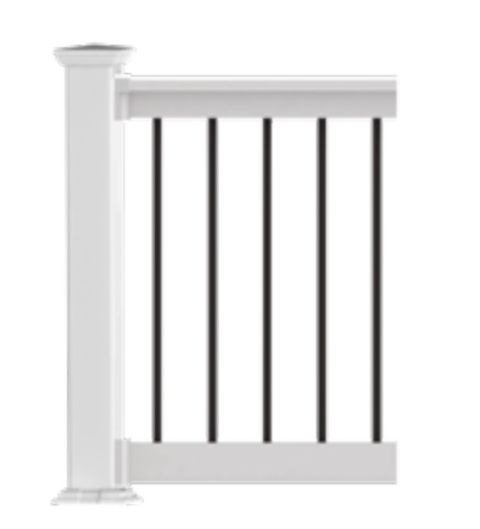 This 26 - 38 degree stair rail kit for 36 in rail height features the Finyl Line T-Top profile and 3/4 round aluminum balusters.
Finyl Line™ low-maintenance vinyl railing, reinforced with strong aluminum, adds character to your home while providing safety and security. Easy to install and code compliant for residential (IRC) and commercial (IBC) uses, Finyl Line is sure to meet railing needs.
Select from a traditional T-Top profile or Deck Top profile and your choice of balusters in 3 railing color options.
Low maintenance vinyl railing reinforced with strong, durable aluminum
Top and bottom reinforced aluminum stiffeners
Brackets included in all rail kits
Brackets ensure all fasteners are concealed for a clean, finished look
Complete line of vinyl accessories to complete installation