P-SSSSCT38
SmartSide Primed 38 Series Cedar Texture Soffit
Soffit
MPN: P-SSSSCT38
P-SSSSCT38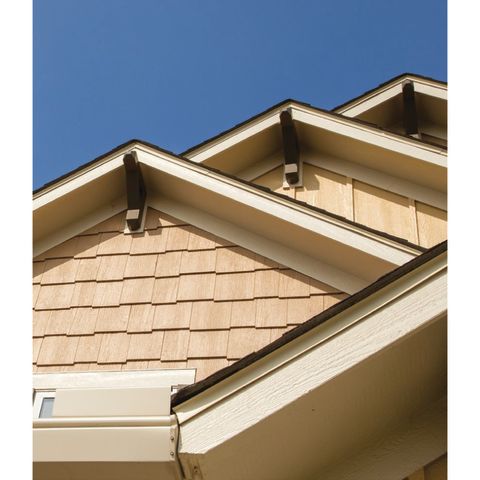 When you use LP® SmartSide® Soffit on your projects, people will notice your attention to every detail. You'll get the same wood grain or smooth look that matches other LP SmartSide products in a soffit that's pre-cut to the width you need.
The 38 Series is engineered for closed soffit applications and is cut-to-width to eliminate time spent ripping full sheets.
LP® SmartSide® Trim & Siding products are treated with the proprietary SmartGuard® process. With four components of protection, the process adds strength and helps products withstand impacts, freeze/thaw cycles, high humidity and fungal decay.
Engineered wood technology offers advanced durability
Perfect alternative to MDO and plywood soffits
Treated with SmartGuard®
Pre-primed for exceptional paint adhesion
Backed by a 5/50-year limited warranty