P-TATBHS
Tando Beach House Shake Siding Panel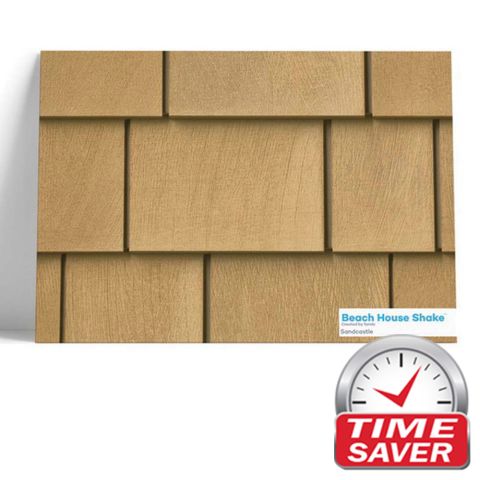 Tando Beach House Shake Siding consists of composite panels that look like realistic cedar shakes.
The Beach House Shake siding was designed to give homeowners the coastal charm of unstained cedar without the annual maintenance. Beach House Shake requires no regular oiling, repairing and replacement of damaged cedar shakes.
This siding is a great option to get the look of cedar shakes but in a more durable, moisture resistant, lightweight and easy to install form.
Beach House Shake composite siding panels
5" Shingle exposure
Lightweight: Fast and easy one-person installation
Perfect for roof line and ground contact applications
Finished exposure: 42.63"w X 15"h