P-TCOBHSS
TandoShake Hand Split Shake Panel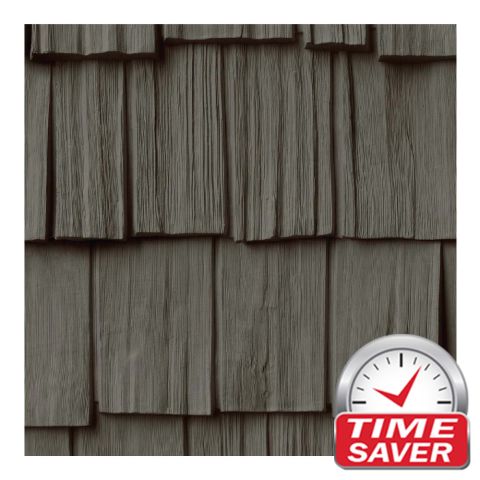 TandoShake is the original and most iconic shake on the market. Hand split shake, with its variable exposure and deep texture captures the rugged and rough look of hand-cut cedar shake, making this one of the most popular shakes.
Hand Split Shake with its 8-1/2" to 9-1/4" exposure captures the rugged look of hand-cut cedar shake - making it a popular shake among homeowners.
Low-maintenance exterior requires virtually no upkeep
Complements a wide range of exterior products, providing stunning mixed material finishes
Impervious to moisture, making it perfect for roofline and ground contact applications
Lightweight design means easy one-person installation
Exposures: 8-1/2" to 9-1/4"