P-TANSSJ118
Tando 1-1/8 in J-Channel - Signature Stain Colors
Composite Siding
MPN: P-TANSSJ118
P-TANSSJ118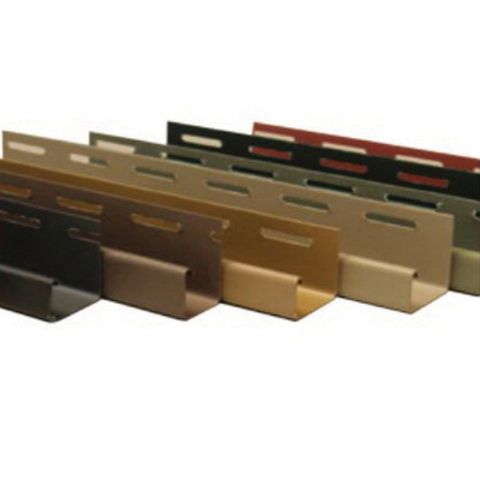 J-Channel is used for inside corners, trimming around windows and doors and also where siding meets a soffit or roof at an angle.
This J-channel comes in Tando Signature Stain colors to coordinate with TandoShake Rustic Cedar 6 siding.
The Signature Stain Color Series incorporates real wood stain into its patented process resulting in the creation of the only shake made with real wood stain that requires no upkeep.
1-1/8 in J-channel
12 ft 6 in Lengths
Tando Signature Stain colors
Matches TandoShake Rustic Cedar 6 siding