P-BKALADA90ELB2G
Trex ADA Handrail G2 90 Degree Elbow
ADA Handrail
MPN: P-BKALADA90ELB2G
P-BKALADA90ELB2G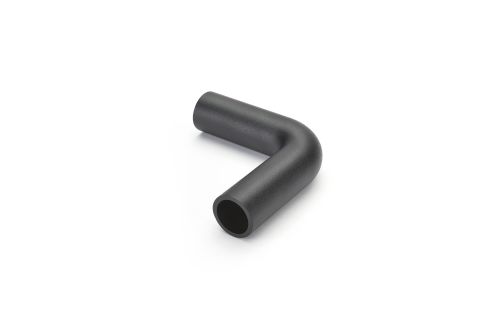 The Trex ADA Handrail Second Generation 90 Degree Elbow is for corner applications and is made with a high-quality powder-coated finish that is AAMA-2604 compliant. All of the ADA Handrail components resist fading, chipping and corrosion.
The second generation of ADA 90-degree Elbow is a smaller, tighter 90-degree bend that will allow installers to create both inside and outside corners.
The Trex ADA-Compliant Handrail system is designed to seamlessly blend with all Trex railing options, offering an extra level of safety, strength and accessibility for any deck design. Available in a variety of colors, this heavy-duty aluminum system features a full complement of components to accommodate easy installation.
Wall mounts and wall returns include fasteners for both wood post and aluminum post installations. Aluminum collars hide railing seams for a smooth transition between components, and aluminum cap ends conceal open rail ends.
ADA Compliant 90 degree elbow
Made with heavy duty aluminum
Finish resists fading, chipping, and corrosion
A wall mount must be used at each seam of rail to rail connections
Collar ring can be used to hide seam