P-BKALADA90WR2G
Trex ADA Handrail G2 Wall Return 90 Degrees
ADA Handrail
MPN: P-BKALADA90WR2G
P-BKALADA90WR2G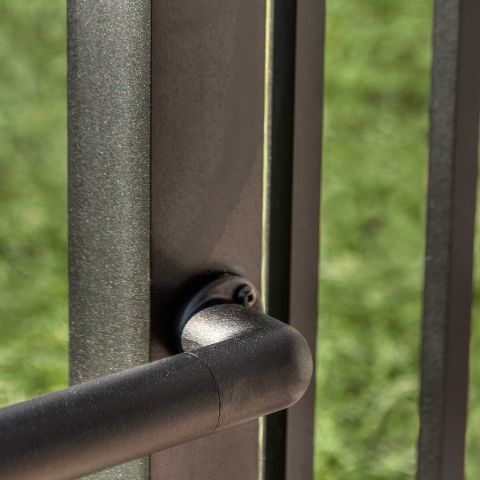 The ADA Handrail Wall Return 90 Degrees can be attached to a wall or post. Use it on turns inside stair landings, or to build railing terminations in creative ways.
The wall return is designed to have a tight fit into the rail; therefore, location of attachment is critical. A collar ring can be used to hide the seam of the wall return to the rail.
This is the second generation of the ADA Handrail Wall Return. It features recessed screw holes and includes the fasteners for both wood and aluminum installation.
The Trex ADA-Compliant Handrail system is designed to seamlessly blend with all Trex railing options, offering an extra level of safety, strength and accessibility for any deck design. Available in a variety of colors, this heavy-duty aluminum system features a full complement of components to accommodate easy installation. Made with a high-quality powder-coated finish that is AAMA-2604 compliant, the components resist fading, chipping and corrosion.
Wall mounts and wall returns include fasteners for both wood post and aluminum post installations. Aluminum collars hide railing seams for a smooth transition between components, and aluminum cap ends conceal open rail ends.
ADA Compliant
Works well with Trex Transcend, Signature (formerly Reveal), and Select Railing Systems
Made with heavy duty aluminum
Finish resists fading, chipping, and corrosion
Includes collar ring which can be used to hide seam of wall return to rail