DL6SPLIT4PK
Trex DeckLighting LightHub 6 Way LightHub Splitter - 4 Pack
Landscape Lighting
MPN: DL6SPLIT4PK
DL6SPLIT4PK
MFG #: DL6SPLIT4PK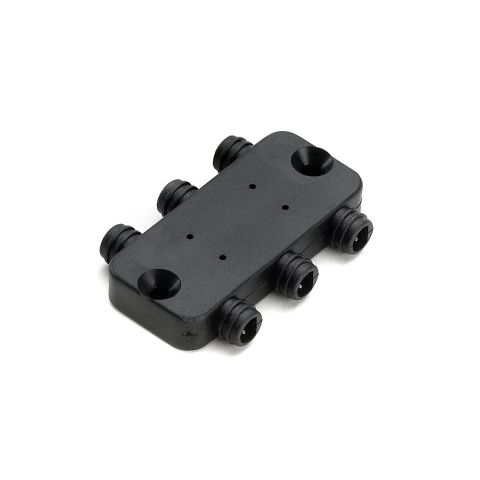 This 6-way LightHub Splitter is the backbone of Trex's LightHub installation system. Featuring small but durable plugs that simply chain lighting together, this system saves time, money and the frustration of troubleshooting.
The 6-way splitter has 6 ports that connect your power source to your lights. Simply link these together with Male/Male LightHUB wires (sold separately) and your next Trex Outdoor lighting install will be faster and easier.
Trex LightHub Splitters are compatible with all Trex Outdoor Lighting Products and are designed specifically for outdoor use.
Trex DeckLighting provides everything from mood lighting to safety. Trex DeckLighting creates a dimmable glow that keeps a backyard warm and inviting.
The entire Trex Outdoor Lighting system has been enhanced with Trex LightHub installation system for easy assembly and installation. Each component comes with both male and female ends that make assembly a snap. Install Trex lighting without the hassle of traditional wiring methods.
Includes (4) Trex LightHub 6-Way Splitter Hubs that easily link together Male-to-Male Trex LightHub wires (sold separately)
Use with Trex LightHub connection system for easy installation
Create custom outdoor lighting designs
Power source: DC
12 volts