P-DL10FTWR4PK
Trex DeckLighting LightHub Male Extension Wire
Landscape Lighting
MPN: P-DL10FTWR4PK
P-DL10FTWR4PK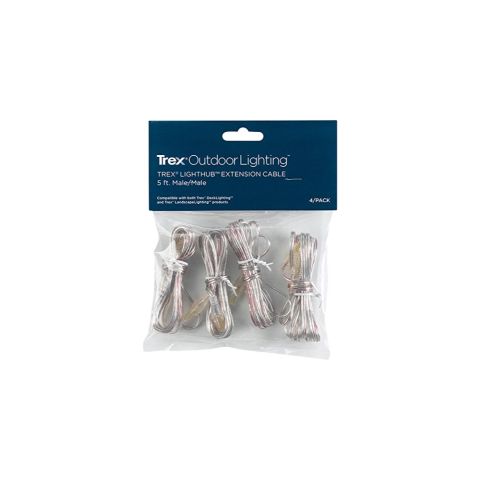 Oriented for polarity and made from high quality silver-coated copper in a direct bury sheath, the Trex LightHub male extension wire is perfect for outdoor use.
The LightHub installation system eliminates the hassle of traditional lighting installation. No more need to strip wires or struggle with messy gel filled wire nuts.
Trex LightHub wires are compatible with all Trex Outdoor Lighting products. The silver-coated copper wires can also link Trex 6-way splitters (sold separately) together for an easy installation without any electrical skills.
Male connection on both ends
Trex LightHub wires sizes 5 ft. (60 in.), 10 ft, (120 in.) and 20 ft, (240 in.) come in 4 per pack
40 ft. (480 in.) wire comes in 2 per pack
60 ft. (720 in.) wire comes in 1 per pack
Use with Trex LightHub connection system