P-BKAL252537RCLINE
Trex Signature Aluminum Line Post with Premounted Brackets
Posts & Sleeves
MPN: P-BKAL252537RCLINE
P-BKAL252537RCLINE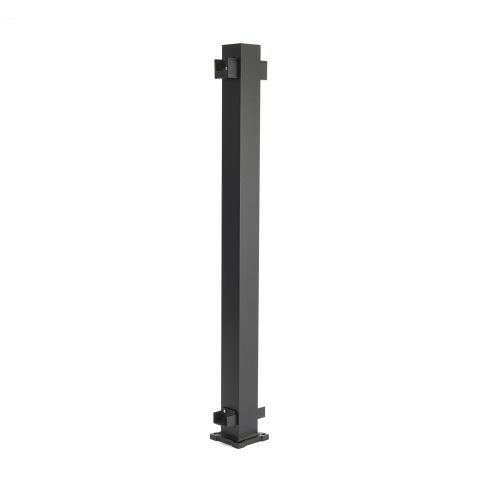 This Trex Signature 2-1/2 inch Aluminum Line Post comes with brackets pre-mounted to make installation even easier. A post cap and skirt are also included to complete your 36-in or 42-in final rail height Trex Signature railing system.
Line posts are used between corner posts. An 8 ft x 12 ft or larger deck will need a post at each corner, and at least one line post between each pair of corner posts. Space posts 6 ft apart to meet code requirements.
These aluminum posts can only be used with the Trex Signature line. The Trex Signature line offers unobtrusive views from a deck, patio or balcony with its sleek design.
Trex Signature Railing System is formerly known as Trex Reveal. Same great product with a new name.
Line post for use with Trex Signature horizontal railing
2-1/2 in x 2-1/2 in Post available in black for 36 in or 42 in rail
Includes a cap, a line post, skirt and pre-mounted brackets
For use with the Trex Signature line
Formerly known as Trex Reveal