P-BKALCAPLED25
Trex Signature Aluminum Post Cap Light - 2-1/2" x 2-1/2"
Deck Lighting
MPN: P-BKALCAPLED25
P-BKALCAPLED25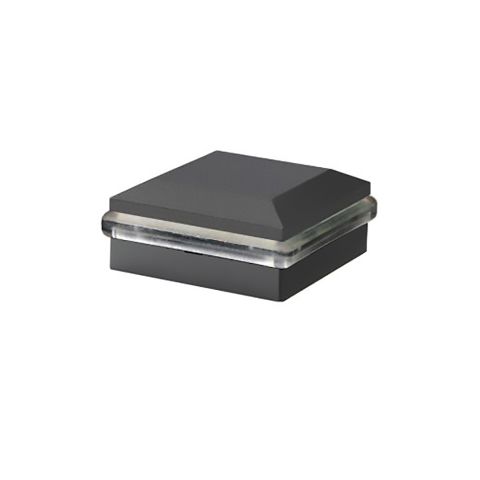 The Trex Aluminum Post Cap Light can be added to the 2-1/2" Trex Signature aluminum post. Replace the post cap on all of the posts with the Aluminum Post Cap Lights or on a few to create ambiance to your deck at night.
Trex Deck Lighting offers the full solution, including the Trex LightHub connection system that makes set-up a snap for DIYers and Pros alike. Trex Deck Lighting builds into new decks or easily fits existing decks. Rest assured knowing Trex lights use 75% less energy than traditional incandescent lighting.
2.5" x 2.5" LED Aluminum Post Cap Light
2.6" x 2.6" actual internal dimensions
5'5" (1.67 m) Male Lighthub Lead
Trex Lighting proudly uses CREE LEDs that provide long-lasting illumination and quality