P-SIGTEMP4X4SLEEVE
Trex Horizontal Bracket Template
Mounting Hardware
MPN: P-SIGTEMP4X4SLEEVE
P-SIGTEMP4X4SLEEVE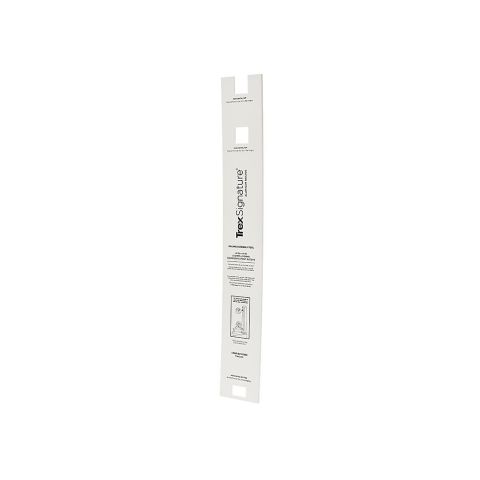 Trex Signature horizontal railing templates are reusable templates that guide installers to the correct bracket locations.
Choose your post type — 2-1/2" aluminum or 4x4 composite sleeve — and enjoy all the extra time you save during installation! Simply hold the template against the post or sleeve to easily locate and fasten rail connectors.
Since you can use these templates repeatedly, they are a great addition for your contractor tool kit or just to use for your DIY install.
Trex Installation Templates are designed for horizontal rail installations only.
Reusable template
Used to easily locate and fasten rail connectors
Eliminates the need to measure or center brackets manually
For horizontal installations only
Choose 2 1/2" Signature Post or 4x4 Composite Sleeve